We were eating at Ma Fia's Pizza in Opelika Alabama, did I mention they have excellent food? Anyway, you can check out their restaurant here
Ma-Fias.com Gallery
and look at the lights on the third and fourth pics. I thought that might be something I could do.
While I don't have beautiful jugs like those, I did find some large pickle jars. I sheared thin pieces of sheet metal at work and pop riveted the frames together. One jar contains Xmas lights and curvy vines, the other has a vintage filament bulb.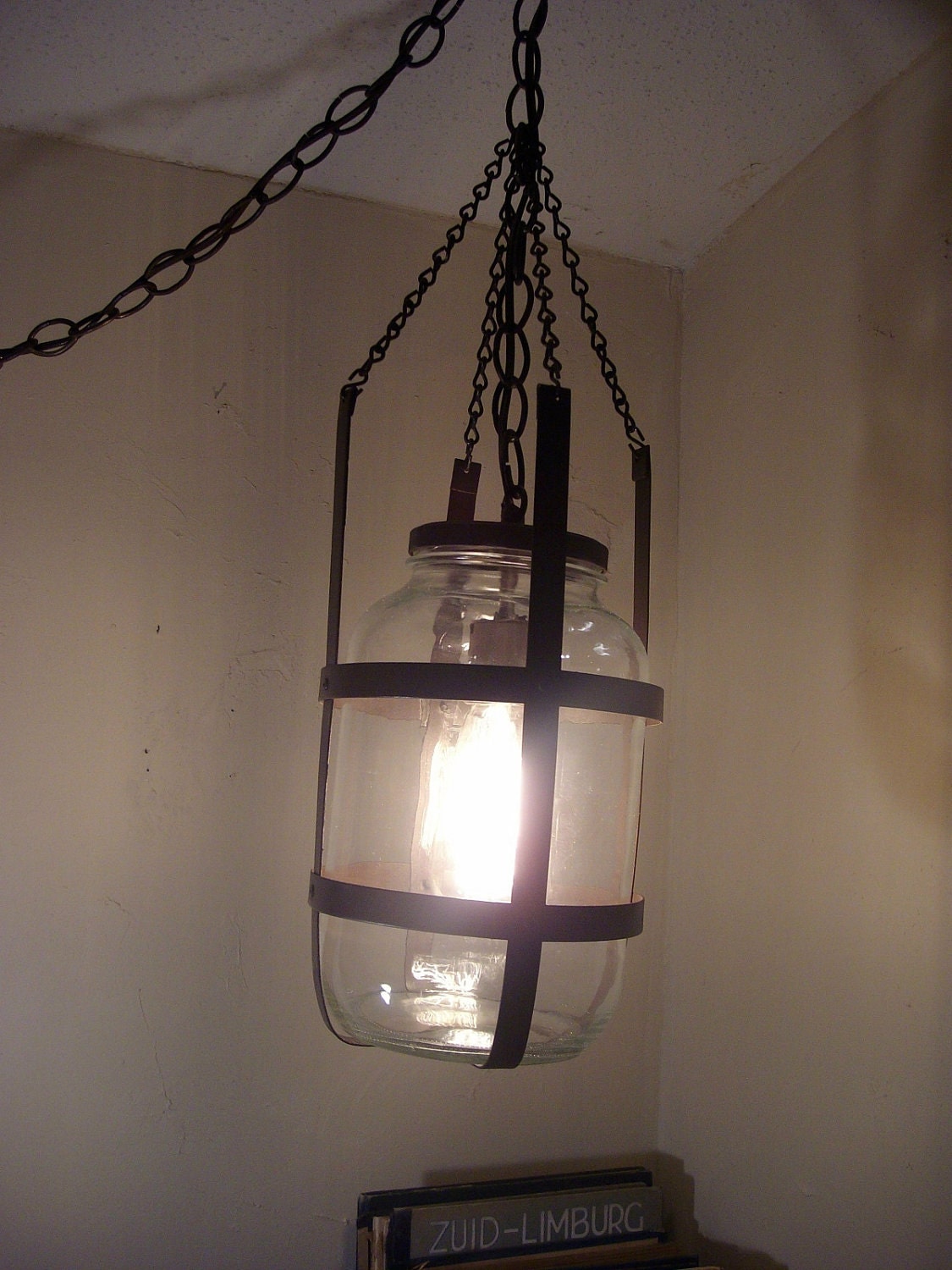 I do have a large 5 gallon glass jug I plan to make a hanging frame for but I haven't figured out the lighting. My wife is listing these babies on Etsy as I type and I will put them at Old South Antique Mall tonight or in the morning.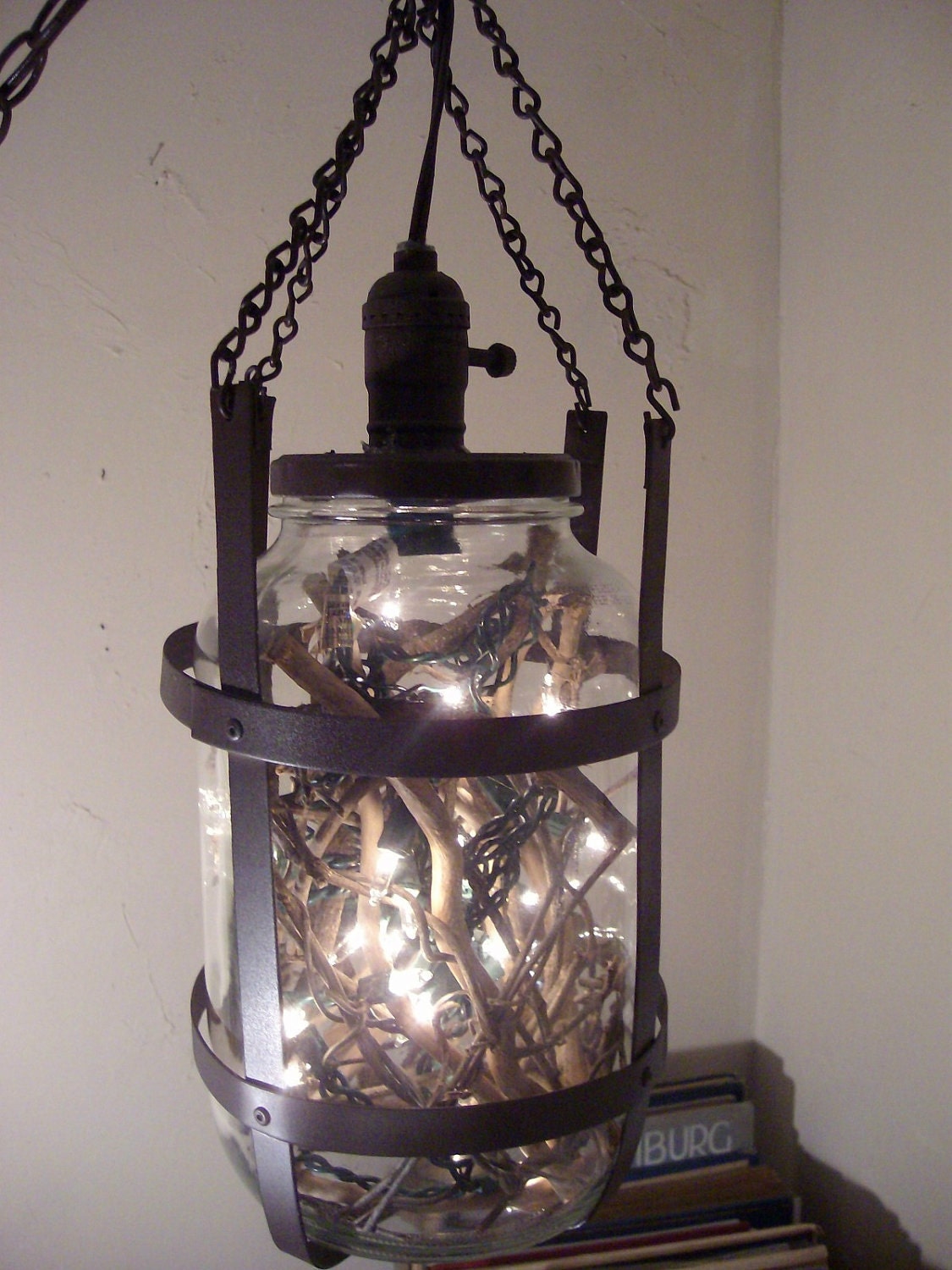 Here is a link to our place on Etsy, where you can find other items and more pics of each light.
KGilbertDesigns on Etsy